What is web hosting?
Webmaster
2019-06-09T19:41:05+08:00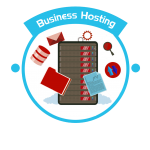 Web hosting is a type of internet hosting service that allows individuals and organizations to store their website in the cloud accessible via the World Wide Web (www) and to have email functionality which users can receive email send to their domain extension (Example. [email protected]).
ARS NETWORK, as a Malaysian hosting provider since 2007 and provides storage space in our shared hosting servers located in one of our data center in Malaysia or overseas to serve the purpose of hosting your website and email accounts. We aim to remain one of the best Malaysia web hosting provider to serve your hosting needs.
What is shared hosting?
Webmaster
2019-06-09T19:38:44+08:00
Shared hosting is a hosting environment where multiple users share the same server resources to power their hosting features such as website, email, database, storage, DNS and more. This reduces the cost of hosting to make it affordable and yet maintain its reliability when resources are equally and fairly shared.
Shared hosting servers are designed to cater such a need where all users' data are isolated from one another even though they share the same server resource, this enhances the security of all shared hosting accounts.
What is the Difference between Shared and Dedicated Hosting?
Webmaster
2019-06-09T22:24:17+08:00
Shared hosting users together shared hosting resources to bring down the total cost of ownership for having a hosting service. The shared resources primarily includes CPU, memory, disk I/O and bandwidth.
All shared hosting users have the responsibility to use the shared resources fairly so that all resources can be equally distributed among its group of users. The cost of a shared hosting account is affordable to individual and organization of all sizes.
Dedicated hosting is where all hosting resources are dedicated to a single owner, it may be a single user or an entire organization. The specification of server resources such as CPU, amount of memory, bandwidth, disk storage size and so on shall be determined by its owner during the ordering of the dedicated service. Since hosting resources are dedicated, consistent high performance is guaranteed.
Besides the need for performance to go for dedicated hosting, dedicated users also have the flexibility to setup any server functionalities or install any software onto the server based on their needs.